La Universidad Jose Rizal (JRU) ha adoptado la rutina de repasar rápidamente cada partido que juegan los Heavy Bombers, ganen o pierdan, y aprendan de ello.
No dejarán el hábito a pesar de poner fin a su racha de cinco derrotas contra College of St. Benilde Blazers, 74-68, el martes en el torneo de baloncesto masculino de la NCAA.
"Cada vez que jugamos, inmediatamente miramos el juego por la noche, analizamos, aprendemos y avanzamos al día siguiente", dijo el entrenador Louie Gonzales después de que los Bombers lograron su primera victoria de la temporada al derrotar a los Blazers. "Pudimos demostrar que somos capaces de terminar un juego de la manera correcta. Nuestro principal problema en los últimos juegos fue cómo terminar un juego".
JL delos Santos anotó 19 puntos y capturó 11 rebotes, mientras que Jason Celis, el artillero jefe de JRU, aportó 17 puntos para los Bombers, que entrarán en su receso de cinco días pensando en sus cruciales asignaciones exitosas.
"Realmente estamos tras el proceso por el que está pasando este equipo. Si nuestro objetivo es ganar, realmente tenemos que desarrollarnos, física, mental y emocionalmente", dijo Gonzales.
Los Bombers tienen que pasar por la transformación muy rápido con San Sebastián y el campeón defensor Letrán después del receso de Semana Santa. Somos nuevos en esta situación, acabamos de ganar nuestro primer [game]', dijo González.
Además de Delos Santos y Celis, el franco mentor tuvo buenas palabras para los grandotes RJ Arenal y EJ Agbong, así como para Marwin Dionisio, quien clavó la daga, una bandeja con 38 segundos restantes, en el corazón de St. Benilde.
Los Blazers vieron rota su racha de cuatro juegos y cayeron a 4-2, luego de un laberinto de errores y la lesión de Will Gozum.
Gozum le dio a los Blazers su primera probada de la ventaja en el turno después de quedarse atrás por hasta nueve puntos. Pero un dolor en el pie derecho lo obligó a andar en la banca el resto del camino. INQ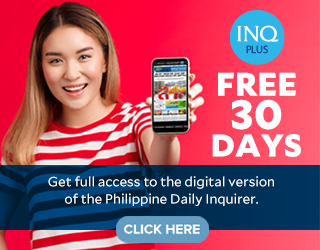 Leer siguiente
Suscríbase a INQUIRER PLUS para obtener acceso a The Philippine Daily Inquirer y otros más de 70 títulos, comparta hasta 5 dispositivos, escuche las noticias, descárguelos a partir de las 4 a. m. y comparta artículos en las redes sociales. Llama al 896 6000.
Para comentarios, quejas o consultas, contáctenos.