El ex campeón del US Open Bryson DeChambeau se someterá a una cirugía en la mano izquierda después de jugar con una lesión para competir en The Masters la semana pasada; el jugador de 28 años se perdió el corte en Augusta después de terminar 12 después de los primeros dos días
Última actualización: 14/04/22 00:12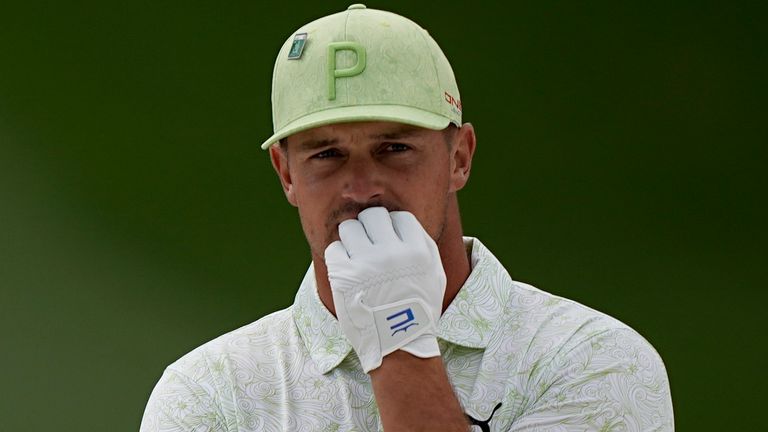 Bryson DeChambeau se someterá a una cirugía en la mano izquierda después de jugar con una lesión para competir en The Masters la semana pasada.
El ex campeón del US Open dijo que ignoró los consejos médicos y corrió un "gran riesgo" para regresar antes de tiempo de una lesión este año, y ahora pagará un precio con la operación que pone en duda su participación en el Campeonato de la PGA del próximo mes.
El agente de DeChambeau, Brett Falkoff, confirmó a Deportes Ilustrados que el joven de 28 años sería operado.
"Bryson se someterá a una cirugía en el hueso ganchoso de su mano izquierda", dijo. "Esperamos una recuperación y un proceso de rehabilitación sin problemas. Bryson espera regresar tan pronto como tenga autorización para hacerlo".
DeChambeau se perdió el corte en Augusta después de terminar 12 después de los primeros dos días.
Estuvo fuera de juego durante seis semanas por problemas en la mano y la cadera antes de disputar el WGC-Dell Technologies Match Play el mes pasado en Austin, donde ganó solo medio punto en tres partidos de la fase de grupos.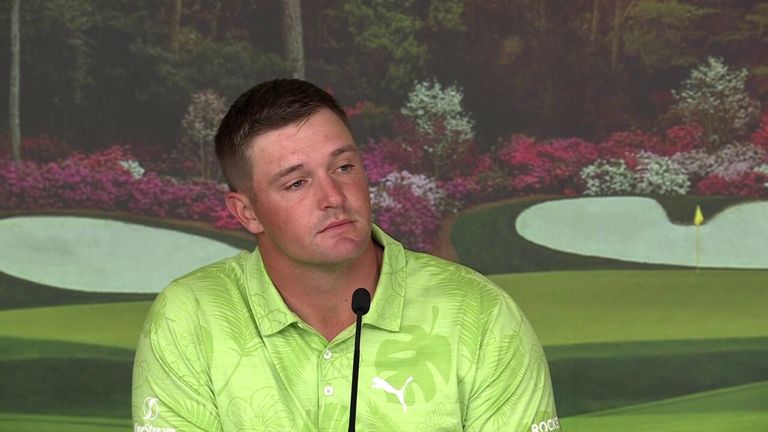 DeChambeau reveló que no estaba completamente en forma antes de The Masters
El ex campeón del US Open también se perdió el corte en el Valero Texas Open y dijo que estaba operando con un 80 por ciento de energía de cara al Masters.
DeChambeau dijo que sufrió por primera vez un desgarro parcial en el labrum de la cadera hace dos años y se lesionó la mano a fines del año pasado antes de empeorar el problema en una caída mientras jugaba tenis de mesa en Arabia Saudita en febrero.