Desde el otro lado del mundo, no era tan exagerado imaginar jugar en la Copa del Mundo algún día.
Tahnai Annis soñaba mucho con eso.
"Sentí que algo que me gustaba sería algo que podría lograr", dijo Annis el martes en una entrevista organizada por Summit Water.
Empezó a imaginarse a sí misma frente a una audiencia de la Copa Mundial después de ver un partido que resonó en más de una jugadora de la selección femenina de fútbol de Filipinas.
"Eso fue en 1999… Estados Unidos contra China. Solo ver lo lleno que estaba el estadio y cómo todo el mundo estaba tan entusiasmado con el fútbol femenino. Esa fue la primera vez", dijo Annis.
Ese partido unió las esperanzas de Annis y la portera Olivia McDaniel.
"Empecé a soñar con jugar [in the World Cup] desde que vi el [US women's national team in the 1999 World Cup] en su tanda de penaltis con China y ver a Brandi Chastain rasgarse la camiseta después de que ganaron", le había dicho previamente McDaniel al Inquirer.
Soñar con la Copa del Mundo desde este lado del planeta, sin embargo, no fue tan fácil.
"Al crecer en Filipinas, el fútbol no era exactamente [popular] como deporte", dijo Inna Palacios, también portera de las Filipinas, nee Malditas. "Solo unos pocos lo jugaban en ese entonces. Ni siquiera veías los partidos en la televisión, así que siempre teníamos que despertarnos y transmitir [the games]."
castillos en el aire
Incluso Hali Long, quien creció en los Estados Unidos, sintió que la Copa del Mundo era una quimera.
"Realmente no sabía que era posible lograr eso", dijo Long, un valiente defensor.
Bueno, hicieron lo imposible. En enero pasado, durante un torneo de clasificación asiático, las mujeres filipinas aseguraron la primera aparición del país en el escenario más grande del fútbol.
Y sin importar en qué parte del mundo comenzaron a soñar con la Copa del Mundo, el resultado sigue siendo casi etéreo.
"[T]Realmente tener esa oportunidad sigue siendo muy surrealista", dijo Annis. "Una vez que se acerque, se sentirá más real".
El encuentro mundial será organizado conjuntamente por Nueva Zelanda y Australia en julio de 2023. Y a medida que el equipo rasca los días para el torneo, la sensación de ensueño será reemplazada lentamente por la realidad de entrar en forma competitiva para el evento.
Filipinas competirá en los Juegos del Sudeste Asiático en Vietnam el próximo mes y en los Juegos Asiáticos en China en septiembre.
"Estamos usando los torneos que vamos a tener en los próximos meses para nuestra preparación para la Copa del Mundo", dijo Palacios.
Por ahora, una cosa está clara para los tres booters. No hay duda de que todos disfrutarían del momento histórico.
"Poder cantar el himno nacional de Filipinas en la Copa del Mundo será el mayor honor que tendré en mi vida", dijo Long.
"Todo por lo que he trabajado, todos los años entrenando, el sacrificio sentiría que todo vale la pena y estaría agradecido de ser parte del escenario de fútbol más grande del mundo", dijo Annis.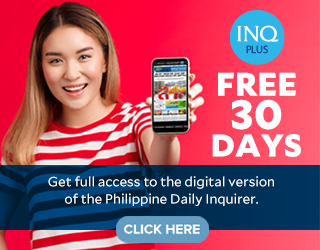 Leer siguiente
Suscríbase a INQUIRER PLUS para obtener acceso a The Philippine Daily Inquirer y otros más de 70 títulos, comparta hasta 5 dispositivos, escuche las noticias, descárguelos a partir de las 4 a. m. y comparta artículos en las redes sociales. Llama al 896 6000.
Para comentarios, quejas o consultas, contáctenos.