Después de que la Universidad Nacional (NU) saliera ilesa al final de la ronda de eliminación para reservar un puesto absoluto en las finales de voleibol femenino de la Temporada 84 de la UAAP, el entrenador Karl Dimaculangan tenía un mensaje para su equipo.
"Tengo que recordarles a mis jugadores que nuestro trabajo aún no ha terminado", dijo Dimaculangan.
Aparentemente, no hay necesidad de un recordatorio.
Las Lady Bulldogs eliminaron el último obstáculo para una barrida de 14 juegos en las preliminares al derrotar a la Universidad de Santo Tomás (UST), 25-22, 29-27, 25-17, el jueves en el Mall of Asia Arena.
Y las jóvenes estrellas de National U mostraron suficiente madurez para comprender que la rara hazaña era solo parte del panorama general.
"Vamos a disfrutar este 14-0 ahora", dijo la libero Jennifer Nierva. "Este es un gran logro para nosotros. Celebraremos hoy pero volvemos a trabajar mañana".
NU no ha ganado un campeonato en este torneo desde la temporada 1956-57 y no ha estado tan cerca de poner fin a ese período de sequía, incluso cuando las Lady Bulldogs estaban impulsadas por las hermanas superestrellas Jaja Santiago y Dindin Santiago-Manabat.
"Estoy muy feliz y agradecido por esto. Nuestro arduo trabajo valió la pena. Esperamos que el campeonato tenga un mayor nivel de desafío", agregó Nierva.
Sin embargo, a quién se enfrentarán Nierva y sus compañeros es la pregunta. Y unas agotadoras semifinales en escalera de tijera escupirán la respuesta.
Adamson vivo
Las Adamson Lady Falcons, detrás de las brillantes jugadas de Louie Romero, se colocaron en una posición para desafiar la racha invicta de NU después de una enérgica victoria por 25-23, 17-25, 25-16, 26-24 sobre La Salle Lady Spikers anteriormente en el día.
"Trabajamos duro, eso es todo; les recordamos a las jugadoras que realmente deben trabajar para cada punto", dijo la entrenadora en jefe de Adamson, Lerma Girón, quien en un momento del juego instó a sus pupilas a no conformarse con ser solo una participante en el juego.
Más tarde en la noche, Ateneo derrotó a la Universidad de Filipinas, 19-25, 25-11, 25-18, 25-19, y a los campeones defensores Blue Eagles y Lady Falcons, empatados en 8-6 (victorias-derrotas) —participará en un desempate por el puesto No. 4 el sábado.
El ganador de ese partido se batirá en duelo con las Tigresas No. 3, que cerraron con marca de 9-5.
El ganador de ese enfrentamiento de muerte súbita avanza al siguiente escalón contra el No. 2 La Salle (10-4). Las Lady Spikers tendrán dos veces la posesión en ese enfrentamiento.
El sobreviviente de ese enfrentamiento obtendrá el derecho de desafiar a NU por el título.
"Estamos emocionados y agradecidos personalmente con los jugadores", dijo Dimaculangan. "Ahora terminamos las eliminaciones. Pero esperábamos este tipo de juegos que son intensos".
Sacrificio
La intensidad aumentó en el segundo set, cuando las Tigresas metieron a las Lady Bulldogs en un hoyo de 16-20. Pero algunos tiros bien colocados de la plétora de bateadoras de NU como Alyssa Solomon, Princess Robles y Mhicaela Belen desinflaron el rally de UST.
"Realmente trabajamos duro para esto. Sacrificamos mucho, especialmente en la burbuja, donde no veíamos a nuestras familias con frecuencia", dijo Solomon. "Pero para el campeonato usaremos todos [our sacrifices] tener inspiración."
La última vez que un colegio arrasó en las eliminatorias fue cuando Ateneo gobernó la Temporada 77.
En el partido inaugural, University of the East obtuvo su primera victoria de la temporada con una victoria 25-22, 22-25, 25-21, 25-21 sobre Far Eastern University. Tanto Lady Warriors como Lady Tamaraws terminaron la temporada con récords de 1-13.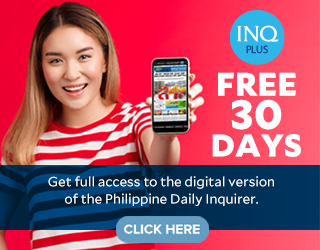 Leer siguiente
Suscríbase a INQUIRER PLUS para obtener acceso a The Philippine Daily Inquirer y otros más de 70 títulos, comparta hasta 5 dispositivos, escuche las noticias, descárguelos a partir de las 4 a. m. y comparta artículos en las redes sociales. Llama al 896 6000.
Para comentarios, quejas o consultas, contáctenos.