MANILA, Filipinas—Ateneo se apoyó en un buen comienzo y usó su profundidad para alejarse en una victoria de 91-80 sobre la Universidad de Santo Tomás el sábado en el Mall of Asia Arena.
Los campeones defensores Blue Eagles concluyeron su primera ronda de eliminaciones con un récord impecable de 7-0, elevando su racha ganadora general a 33 juegos.
Los Tigres cayeron a 2-5
Chris Koon tuvo un triple al final del primer período para adelantar al Ateneo, 25-12, y luego dio una asistencia al final del segundo a Matt Daves que le dio a los Blue Eagles una ventaja de 50-40, 53 segundos antes del descanso.
Entre ellos hubo una rotación vertiginosa de colaboradores: BJ Andrade, Tyler Tio, Ange Kouame y Josh Lazaro se turnaron para arrojar cubos sobre una desafortunada defensa de UST.
Los Tigres, sin embargo, hicieron las cosas interesantes en el tercer período.
Con el veterano Sherwin Concepción calentándose —el remanente del equipo de 2019 que llegó a la final tuvo tres triples en ese cuarto— UST estuvo a siete puntos en un par de ocasiones, la última con 55-48, 6:41 restantes.
Pero SJ Belangel anotó un triple, mientras que Kouame y Gian Mamuyac anotaron sus propios tiros cuando los Eagles entraron en el cuarto sentados con una banda de 74-56.
Tio luego desempacó ocho puntos seguidos para comenzar el cuarto y Ateneo tomó una ventaja de 82-58 que cimentó la victoria.
Tio terminó con 20 puntos en 7 de 9 tiros de campo para liderar a Ateneo, mientras que Andrade agregó 10, lanzando cuatro asistencias y dos robos. Los Eagles hicieron 13 de sus 36 intentos desde más allá del arco y negaron el arma principal de los Tigers.
UST hizo 12 de 37 tiros desde detrás del arco, con Concepción acertando 6 de 14 desde ese espacio para liderar a UST con 22 puntos y siete rebotes.
HISTORIAS RELACIONADAS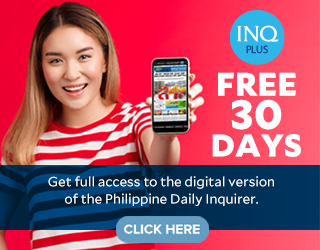 Leer siguiente
Suscríbase a INQUIRER PLUS para obtener acceso a The Philippine Daily Inquirer y otros más de 70 títulos, comparta hasta 5 dispositivos, escuche las noticias, descargue desde las 4 a. m. y comparta artículos en las redes sociales. Llama al 896 6000.
Para comentarios, quejas o consultas, contáctenos.