MANILA, Filipinas—Ateneo necesitó solo una gran ráfaga en el tercer cuarto para derrotar a su archirrival La Salle, 75-68, y permanecer invicto en ocho juegos en el torneo de baloncesto masculino de la Temporada 84 de la UAAP en el Mall of Asia Arena.
Mostrando el dominio que ha sido inigualable en la primera ronda, los Blue Eagles vieron a los Green Archers acercarse la mayor parte del partido, especialmente después de que el entrenador Tab Baldwin enviara a la banca a Ange Kouame en el segundo cuarto debido a problemas de faltas.
Desde el 36-3 en el tercero, Kouame fue enviado de regreso para provocar una carrera frenética de 17-2 destacada por dos triples de BJ Andrade y SJ Belangel para alejarse repentinamente, 53-38, con cuatro minutos restantes en el período.
Eso fue todo lo que necesitó las Águilas para tomar el control, publicando su mayor ventaja con 57-40 al final del tercero a través de Mamuyac e Ildefonso.
Los Arqueros cayeron a 5-3, contando la derrota sufrida por 74-57 a manos de las Águilas en la primera ronda.
HISTORIAS RELACIONADAS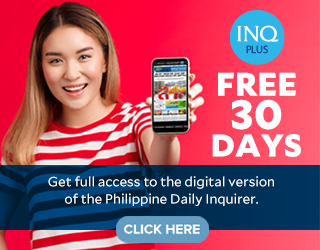 Leer siguiente
Suscríbase a INQUIRER PLUS para obtener acceso a The Philippine Daily Inquirer y otros más de 70 títulos, comparta hasta 5 dispositivos, escuche las noticias, descárguelos a partir de las 4 a. m. y comparta artículos en las redes sociales. Llama al 896 6000.
Para comentarios, quejas o consultas, contáctenos.