El mundo de la lucha libre profesional perdió a Jay Briscoe el martes, y muchos están de luto. Incluso Velveteen Dream, que anteriormente estaba en silencio en las redes sociales, tuvo que presentar sus respetos.
Los homenajes continúan para Jay Briscoe. Incluso WWE, una promoción por la que Jay Briscoe nunca luchó, reconoció su prematura muerte en el NXT de esta semana.
El martes, Velveteen Dream rompió su silencio en las redes sociales para rendir homenaje al difunto luchador. La ex estrella de NXT recurrió a su historia de Instagram para honrar a Jay Briscoe.
En abril de 2020, Velveteen Dream fue acusada de enviar imágenes indecentes a niños menores de edad en las redes sociales, aunque el luchador negó las acusaciones. Dream también fue criticado por el movimiento Speaking Out por enviar fotos sexualmente explícitas a una niña menor de edad y tener "comunicaciones inapropiadas" con niños menores de edad a los que supuestamente estaba preparando. Según los informes, WWE investigó el incidente, pero no encontró evidencia de irregularidades contra Dream.
En agosto de 2022, Velveteen Dream fue arrestada dos veces en Florida. Si no hubiera sido por los problemas legales que descarrilaron su carrera que alguna vez fue prometedora, Dream habría sido una Superestrella de eventos principales de primer nivel en la actualidad. Hay una razón por la que no ha estado mucho en línea.
En cuanto al difunto Jay Briscoe, fue un luchador condecorado a lo largo de su ilustre carrera. Jay ganó el Campeonato Mundial de ROH dos veces y capturó el oro en parejas de ROH junto a su hermano Mark trece veces. En marzo de 2022, The Briscoes fueron nominados al Ring of Honor Hall of Fame. Lo extrañaremos mucho y nuestros pensamientos están con la familia y los amigos de Jay Briscoe en este momento.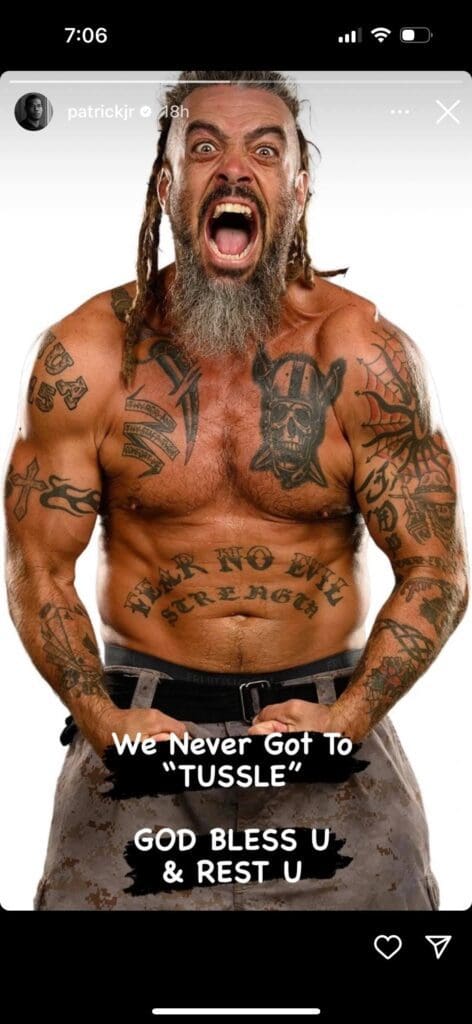 ¿Cuál es tu opinión sobre esta historia? ¡Suena en los comentarios!