MANILA, Filipinas—La última conquista del título de Barangay Ginebra en la Asociación de Baloncesto de Filipinas hizo que el club escalara los terrenos sagrados de la liga.
Los Gin Kings reclamaron el viernes por la noche su título número 14 en general después de luchar contra una serie de adversidades, desde problemas de mano de obra hasta problemas de aplomo, en una campaña de la Copa del Gobernador que parecía más una caminata que una oferta. Fue, sin duda, un triunfo glorioso. Pero también fue mucho más que eso, según el gobernador del equipo, Alfrancis Chua. Era un mensaje.
"Todos decían que estábamos fuera", le dijo al Inquirer en medio del alboroto de la juerga dentro de un Mall of Asia Arena repleto esa noche. "La gente decía, escribía que (Justin) Brownlee ya no tiene piernas, que (LA) Tenorio está viejo. (Adivina quién está) riéndose ahora? LA acaba de terminar con 30 puntos", continuó.
Ginebra venció a Meralco, 103-92, cerrando su perenne golpe en seis juegos para mantenerse como la fuerza más dominante al ganar su cuarta Copa de Gobernadores en las últimas cinco ediciones de este torneo.
Chua, quien también se desempeña como director deportivo de San Miguel Corp., cree que la campaña también debería poner sobre aviso a otros equipos opuestos de la PBA.
"Durante los últimos años más o menos, durante tantas conferencias, es un equipo de San Miguel el que termina siendo campeón", dijo. "(TNT) pudo colarse con nosotros. Pero estamos de vuelta".
"Para mí, eso es lo más importante", continuó.
Los equipos de San Miguel han arrasado en las últimas seis temporadas de la liga profesional pionera, a excepción de la Copa de Filipinas, que Tropang Giga ganó de manera desbocada.
Incluso lo que hace que el campeonato del viernes sea más dulce es que Ginebra también reflejó la carrera de TNT y Chot Reyes hacia el título All Filipino.
Pero la hazaña de sus pupilos es mucho más fascinante, ofreció Chua.
"¿TNT, NLEX y luego Meralco? TNT también nos hizo eso (a nosotros, a San Miguel, y luego a Magnolia). A todos nos atropellaron (en San Miguel). Esto es venganza ", dijo. "Pero pasamos por el ojo de la aguja con este", continuó. "Si miras hacia atrás, nuestros enemigos tenían toda su fuerza. Pero mostramos corazón y mostramos cómo pelea Ginebra".
"Seguimos luchando. Verdaderamente 'nunca digas morir'", agregó Chua.
HISTORIAS RELACIONADAS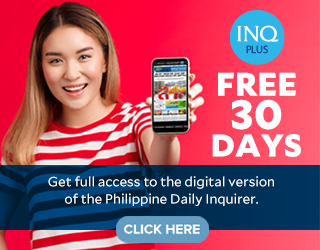 Leer siguiente
Suscríbase a INQUIRER PLUS para obtener acceso a The Philippine Daily Inquirer y otros más de 70 títulos, comparta hasta 5 dispositivos, escuche las noticias, descargue desde las 4 a. m. y comparta artículos en las redes sociales. Llama al 896 6000.
Para comentarios, quejas o consultas, contáctenos.