MANILA, Filipinas– La Universidad Nacional detuvo su racha de cuatro derrotas luego de una victoria por 73-60 sobre la Universidad de Santo Tomas el martes por la noche en el baloncesto masculino de la Temporada 84 de la UAAP en el Mall of Asia Arena.
Los Bulldogs revivieron sus esperanzas para la próxima ronda con su quinta victoria en 12 juegos, empatando a Adamson en el quinto lugar. Los Tigres absorbieron su cuarta derrota consecutiva por 3-9 que acabó con sus posibilidades de pasar a la siguiente ronda.
"Buena victoria para nosotros", dijo el entrenador de NU, Jeff Napa. "Esperamos poder traducir esto contra la UE el jueves. Nuestra mentalidad es un juego a la vez".
Reylan Torres anotó 18 puntos, mientras que Mike Malonzo tuvo 11 puntos para los Bulldogs que lideraban por 63-38 hasta que avanzaron al final del último cuarto.
Las puntuaciones:
NU 73 — Torres 18, Felicilda 12, Malonzo 11, Enriquez 9, Clemente 9, Joson 6, Gaye 4, Figueroa 2, Minerva 2, Yu 0, Ildefonso 0, Mahinay 0, Galinato 0, Manansala 0, Tibayan 0, Flores 0 .
UST 60 — Cabanero 13, Fontanilla 12, Manalang 11, Ando 7, Canoy 7, Concepción 4, Santos 3, Manaytay 3, Pangilinan 0, Gesalem 0, Herrera 0, Garing 0.
Cuartos: 17-12, 36-24, 54-35, 73-60.
HISTORIAS RELACIONADAS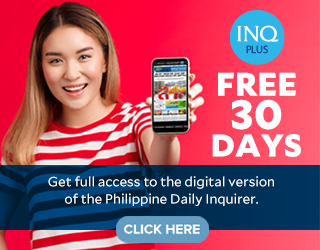 Leer siguiente
Suscríbase a INQUIRER PLUS para obtener acceso a The Philippine Daily Inquirer y otros más de 70 títulos, comparta hasta 5 dispositivos, escuche las noticias, descárguelos a partir de las 4 a. m. y comparta artículos en las redes sociales. Llama al 896 6000.
Para comentarios, quejas o consultas, contáctenos.